Booking.com7.7
Expedia.nl8.0
Google7.8
Beautifully located near the beach

Welcome to Fletcher Duinhotel Burgh Haamstede. The hotel in Burgh-Haamstede has a beautiful location in the north of Schouwen-Duiveland, near the coast and dunes. It is the ideal destination for hikers, cyclists and nature lovers.
Hotel located near beach and dunes
À la carte restaurant with matching wine list
Magnificent view over the glider airfield from the terrace
Four multifunctional meeting rooms
Charming dune hotel
Fletcher Duinhotel Burgh Haamstede guarantees a complete and carefree night or weekend by the sea. The atmospheric hotel has pleasant facilities such as e-bike rental. The beautiful surroundings lend themselves to sunbathing or strolling through the dunes on sunny days.
In the evening you can take a seat in the culinary restaurant of the hotel where you can enjoy an extensive lunch or à la carte dinner. You will also enjoy a breathtaking view over the natural dunes. For a business conference the hotel also offers various possibilities.
Near the coast of Zeeland
The perfect location near the beach of Zeeland makes Fletcher Duinhotel Burgh Haamstede the ideal location to take a break. The surroundings of the hotel consists of wild dunes, extensive sandy beach and the cozy center of the famous seaside resort.
Our team warmly welcomes you!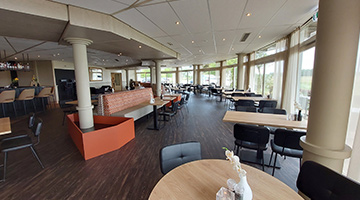 Photos and videos
Do you already want to get in the mood before you arrive at our hotel? Check out the photos and videos of our hotel here.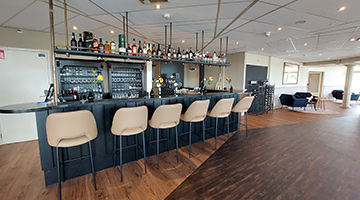 Come and relax
At Duinhotel Burgh Haamstede, you can fully relax in the sauna or on a sunbed. It's nice to completely unwind after an active day.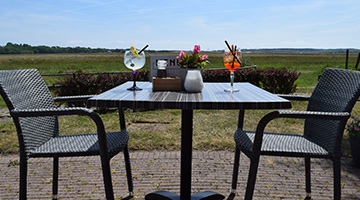 Discover Zeeland Schouwen-Duiveland
Schouwen-Duiveland has a beautiful beach, stunning nature reserves and characteristic villages. The Zeeland island offers something for everyone.